A collection of the latest news and articles related to Recurrent Respiratory Papillomatosis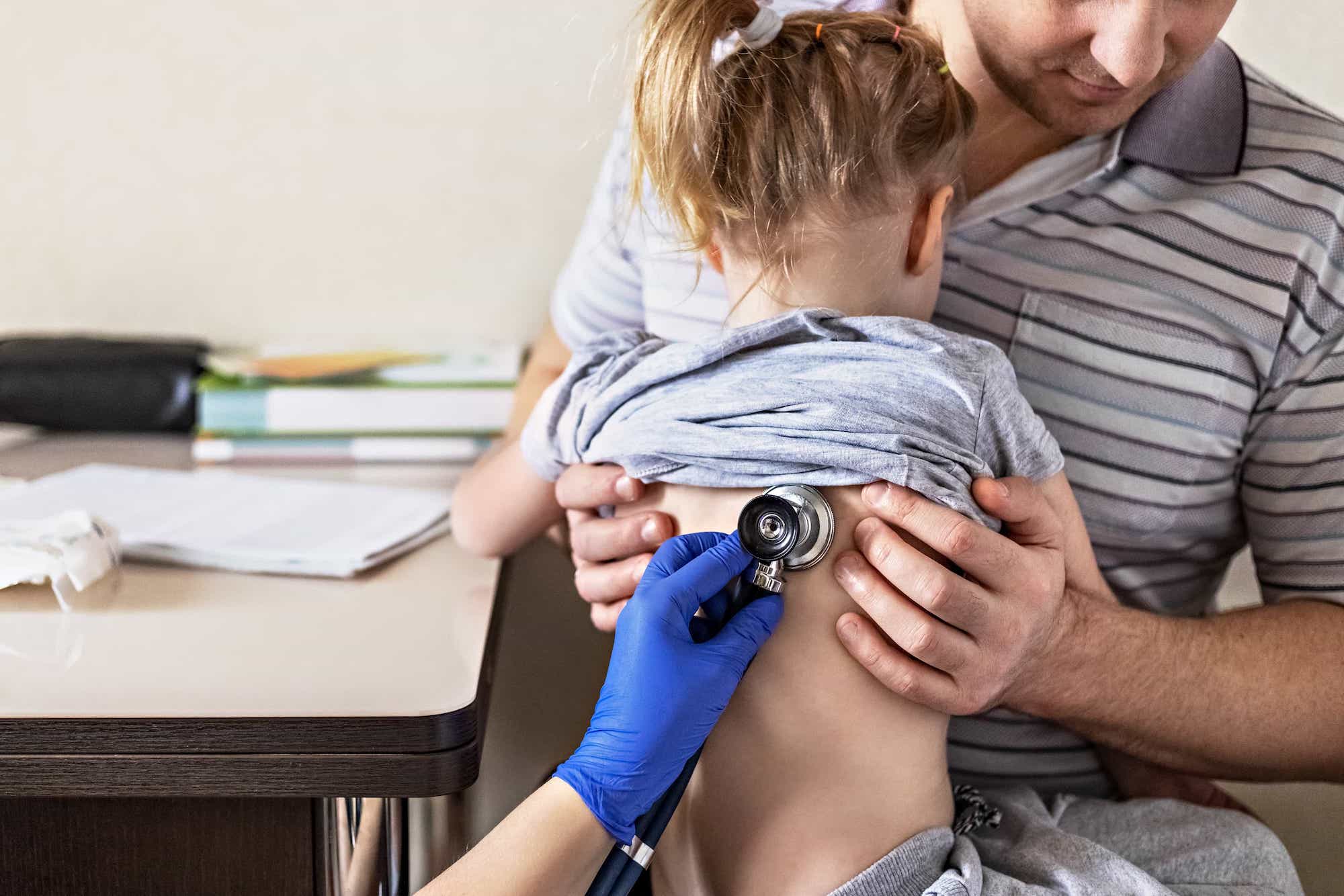 Research Highlights - July 2021
In addition to the RRP Foundation directly funding promising RRP research we are moving forward in coordinating an international patient centric RRP research network. The first step in this process began a little under a year ago when we partnered with Sanford CoRDS to launch a HIPAA/ GDPR compliant international RRP patient registry. RRP researchers can access this important RRP epidemiological via a simple application process. To date 156 patients/parents have entered information.  Among the data entered is information about the impact of adjunct therapies, with the impact of the five currently most used summarized in the following chart: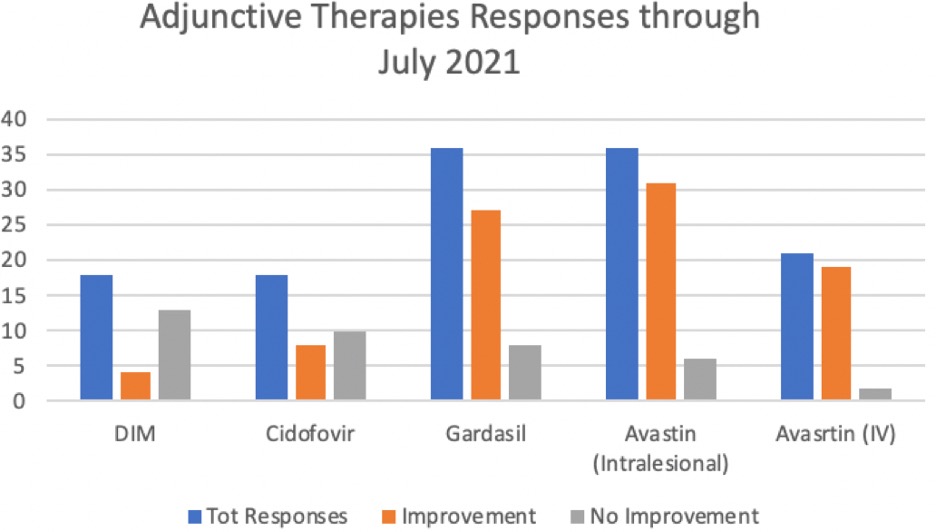 Of those 156 patient entries, ten are reporting pulmonary involvement and seven of those ten report IV Avastin treatment with some improvement. This is very encouraging and should invite additional coordinated research.
In late 2019 the RRP Foundation awarded a $50K pulmonary papilloma research initiative grant to one of the leading RRP clinical researchers, Dr. Simon Best from Johns Hopkins. The main objective of this research study is the development of an in vivo model of pulmonary papillomatosis in a mouse model to understand how and why papillomatosis can spread to the lungs. Furthermore, we hope that this model will be suitable for the testing of both pharmacologic and immunologic therapies to devise new treatments. Thus far, Dr. Best has been able to establish the mouse equivalent of laryngeal, tracheal, and pulmonary papillomas in immunodeficient mice. In the next phase of this study his goal is to produce this infection in immunocompetent mice.